News
Only Two Rounds Remain
November 29, 2016 03:53 PM
World Senior Chess Championship is coming to its conclusion. With just two rounds left, there is no time left for attack from the lower positions and the frontrunners can feel pretty safe.
IM Nikolai Vlassov and IM Alexander Reprintsev are still sharing first place in the Open 50+ with 7.5 points, but they are accompanied by champion of Georgia in 1989, 1995 and 1999 GM Giorgi Bagaturov. GM Bagaturov has not played neither IM Vlassov, nor IM Reprintsev, so these two games might decide who will be the World Senior Champion. Only half a point behind are first ranked GM Zurab Sturua (champion of Georgia in 1975, 1977, 1981, 1984 and 1985 and World Senior Champion in 2014) and GM Georg Mohr (member of Slovenian olympic chess team in 1992-2002).
Situation in category O65+ is very similar - in the lead are GM Anatoly Vaisser from France, GM Vlastimil Jansa from Czech Republic and IM Boris Maryasin from Israel, all with 7.5 points. Member of Czech chess team on 10 olympiads GM Jansa will play IM Maryasin in round 10 and he still hasn't played with GM Vaisser, so that game might be the climax of round 11. Waiting for mistakes of this trio half point behind are two russian legends GM Evgeny Sveshnikov and GM Evgeni Vasiukov and Iranian international master Khosro Harandi.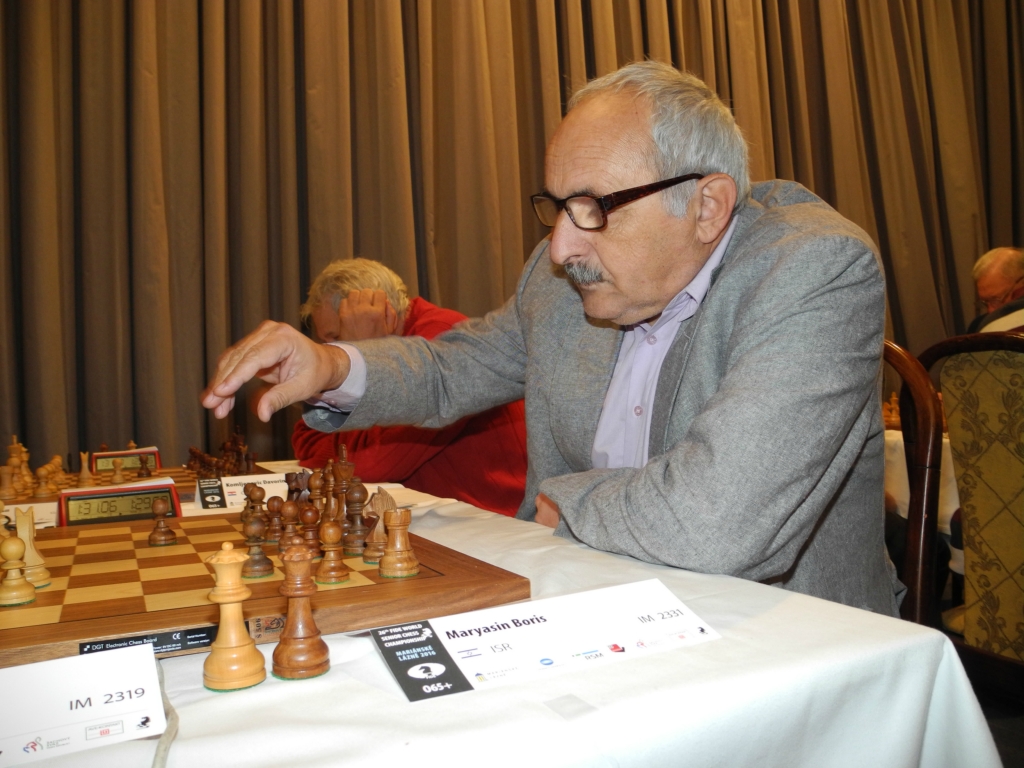 GM Boris Maryasin won in round 9 with black
In women over 50, Luxembourgish WGM Elvira Berend is still leading by half a point with 7 points. The only lady with 6.5 points is WFM Tatiana Bogumil from Russia, who beat WGM Berend in round 8. Since the first tiebreak is the result of direct encounter, WGM Berend has to be very careful as a single draw might spoil everything.
Exactly 2 rounds are missing in W65+ as well. GM Nona Gaprindashvili from Georgia and WGM Elena Fatalibekova are in the lead with 6 points, full point ahead of everyone else. Since these two ladies already played each other and the game was draw, the winner might be decided by tiebreak.
Final days of the championship are also filled with interesting lectures and presentations. The first one was a presentation of Czech Open, one of the largest chess festival in the world, and series of international tournaments Czech Tour lead by the director of these tournaments as well as WSCC 2016 Dr. Jan Mazuch. Next two lectures were on how to train with ChessBase 14 with Martin Fischer and what diet is ideal for top chess players by WGM Jana Bellin.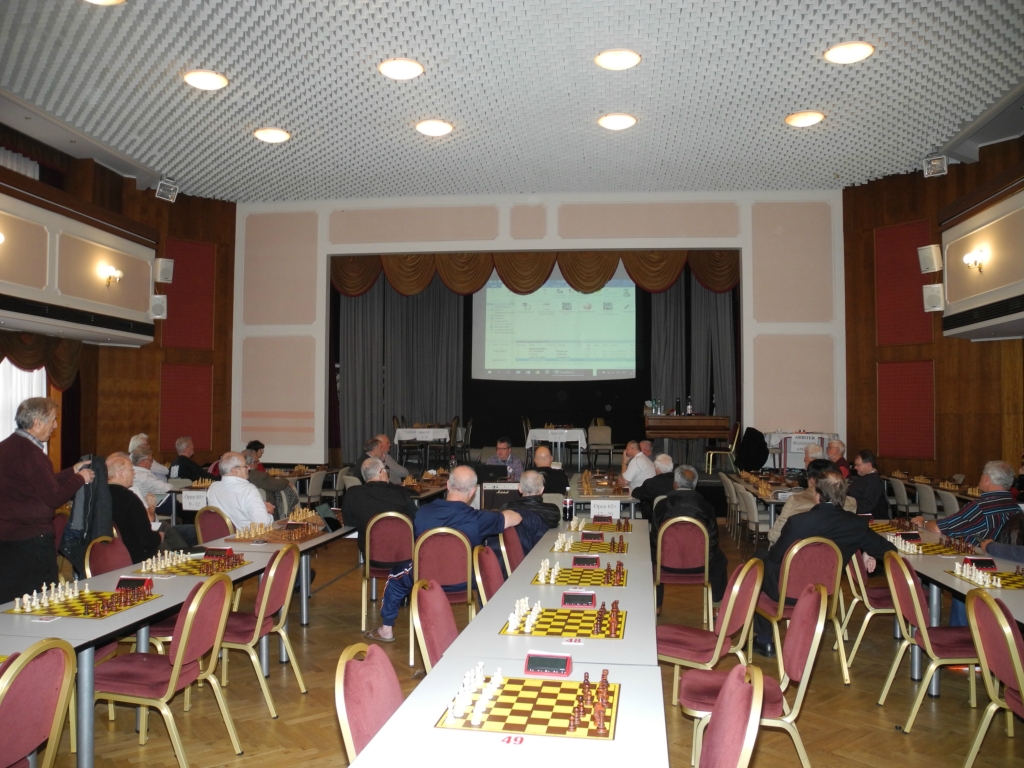 Lecture "ChessBase 14 - Your Personal Chess-Trainer" with Martin Fischer
All relevant information regarding the championship can be found on www.wscc2016.net
For organizers
Petr Pisk